15 Oct. 2007
Whales... whales and more whale bones...



Seems to have been a minor epidemic of beached whales and whale bones washed up around here. Sad but true! Boys and I visited whale carcas at livingston bay recently (as per blog) and forgot to take a pic of it... not that it was very nice at all to see. Then we were told of a whale washed up at piccininie ponds so we went to investigate. Turned out it was skeletal remains. We took Rob's best friend and Mum down there with us another day, and discovered another part skeleton further down the beach. Here are some photos from our little expeditions.



Parental guidence recommended....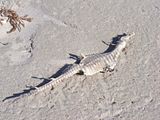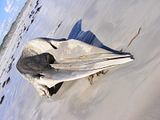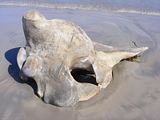 8 Oct. 2007
Not happy, didnt happen, not gonna, been made a fool of, wanna forget it.
and thats all I wanna say atm about that!!!!