Read(Luke 7:37-50 GNB)
http://www.biblegateway.com/passage/?search=Luke%207:37-50&version=51

Please dont write someone off just because of their past...

We all have fallen short, have made mistakes, have sinned. It doesnt matter whether you have followed Christ Jesus from early childhood, or from yesterday... you have sinned in some manner. And there is no "small sin" or "big sin" - all sins are counted the same... for all cost the same - death. But for those who follow Jesus the price is only death-to-self, and then by grace we are made alive in Christ, For Christ paid the price for us.
So not one of us is perfect or blameless, but through our faith in Jesus, repentance and grace we are each made perfect in the sight of God, because of Jesus! Jesus our King!
So please, ask Jesus to help you see with His eyes, what He sees and to show one another the grace and love he has shown you.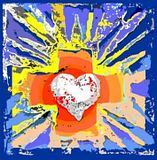 I am Forgiven!

I am no longer "fallen"
I am no longer "used goods"
I am no longer "dirty and adulterous"
I am no longer "baggage laden"

Cant you see me???
I am risen with Christ
I am made new again
I am made clean and pure
I am laden with blessings

This is me because of Christ
His Grace is made abundant in me
He has washed me clean
that I may shine like a diamond for HIM!

So do not judge me any more, for I am HIS.
I belong to Jesus and he has made me clean.
Do not look at me and say
"Look at what she's done! Look at all the baggage.
she's no good, she's all used up, and comes with little feet…"

Look instead at me, just as Jesus does.
For I am a new creation and am a diamond in His eyes.
And see all that comes with me is not baggage… it is abundant blessings of Grace and Faith…and the little feet that follow are priceless gifts from God!